2019 Patio Decor Trends – Boho Patio Pillows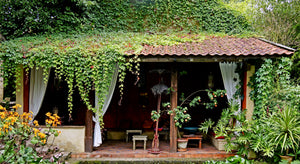 Finally, it's that time of year again. Warmer weather is in the air and life indoors is transitioning – to the back yard. And while the tulips sprout and the birds begin to chirp, the biological alarm clock sounds its annual call to action – dress up the patio and grab the grilling utensils. But before you get started, here are a few simple décor suggestions to make your patio pop this year.
What's Trending?
Bohemian patio décor  and bold colors are
in this year
. Our suggestion is to skip the bog-box retailers if you're looking for something authentic and original.
Instead, shop for something that compliments your design theme and (most importantly) reflects your unique style. To get started, these vibrant patterns and novelty pillow ideas are a great starting point to help you make your patio more memorable this year. 
What do you think of the styles? We'd love to hear.
Retro Outdoor Throw Pillows