Fall throw pillow styles for outdoor social distancing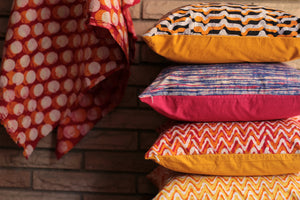 In 2020, there's no better place than the patio to have social distance get-togethers. And outdoor throw pillows can bring it all together in style. 
Social distancing puts the stop on gathering indoors, but when it comes to backyard fires, BBQs and small get-togethers — patios make a safer substitute. And if you're inviting friends or family, why not do it in style? Swap out your summer deck pillows with autumn styles that glow with vibrant oranges, yellows, reds, browns and ochres. Not only will it make your patio pop, it will also compliment your autumn table settings. 
Need some fall throw pillow ideas?
Here's some of our favorites, and we think they offer some seasonal spice that you and your guests will fall in love with.