Home Decor Inspiration From Across The Pond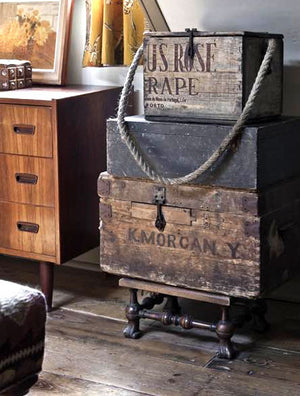 Planning a trip across the pond? Before you go, you should check out some of the dreamy home rentals in London offered by onefinestay. Pioneers of handmade hospitality, One Fine Stay welcomes guests to book a stay at some of the most enchanting homes in the hearts of cities in Europe and the US.
It's the "un-hotel" way to stay in a new city and it gives travelers (whether it's business or leisure) a way to live like a local, dig the soul of a city and still enjoy the creature comforts and amenities that matter.


Pioneers Of Hospitality
This month, our featured One Fine Stay home is this dreamy home on Fournier Street in Shoreditch, London. Exuding vintage London charm with a dash of bohemian flare, it's available to rent long-term or short (depending on availability).
The home's charming fireside living room is just one room of many to explore. Its bare wood floors, cozy fireplace and mix of retro and classic decor strike a harmonious balance with its plum-colored trim and accent colors. Explore onward and you'll discover this home's decadent bedrooms, bathrooms and storybook Victorian garden. 
Each room has been artistically designed and decorated to capture and tell its unique story: A masterpiece of design and history wrapped into one. And while each room is different than the next, they are all equally intoxicating in history, design and decor.
Vintage London Charm & History
Located near the cobbled streets of the Spitalfields, a hidden community in the heart of central London, this home is steeped in history. Listen close and you might just hear the faint laughter of maiden Queen Victoria being fitted for her wedding gown or perhaps the macabre midnight rumblings of Jack The Ripper - as mentioned directly on One Fine Stay's description about the home's captivating history.
Today, this stunning ten-room home complete with basement, creaky staircase, two cats and intoxicating decorum, which was restored to its authentic Georgian glory - in every last detail. As One Fine Stay mentions, this home is deliciously atmospheric and will entrance you by day, and imbue your dreams with wonder.  So how about it let go?
To check availability and get more details on this charming vacation destination, visit
onefinestay